Stanley Picker Traineeship
Fixed-term position (6 months, February–July 2018)
2 (consecutive) days per week
Bursary of £2,500
Matt's Gallery is a contemporary non-profit art gallery, established 38 years ago in East London. During this time, Matt's Gallery has been an independent and influential force in the visual arts sector, both nationally and internationally, championing the careers of artists such as Mike Nelson, Nathaniel Mellors, Lindsay Seers, Richard Wilson, Benedict Drew, Willie Doherty, Jimmie Durham and Susan Hiller.
In January 2018 Matt's Gallery will move to a new temporary space in 92 Webster Road, South East London. The gallery space will present a rapid succession of short exhibitions and events, as we work towards permanent relocation in the Nine Elms development. The new Stanley Picker trainee will work on an open ended, vibrant and responsive programme of artist presentations and guest-curated shows at the gallery, an offsite 'Meanwhile' project at Nine Elms, Wandsworth, as well as contribute to artist Lindsay Seers' ambitious new touring project 'Every Thought There Ever Was'.
The Stanley Picker Traineeship, now in its 10th year, is a unique opportunity for a recent graduate or postgraduate to gain valuable professional development experience, working as part of a gallery team. The traineeship is offered on a part-time basis for 6 months (two consecutive days per week). A bursary of £2,500 will be paid over the course of the placement.
This professional traineeship is made possible with the continued generous support of the Stanley Picker Trust.
Applicants should have a strong desire to learn and develop within a professional gallery environment and will be required to demonstrate knowledge of the visual arts and an aptitude for research, as well as strong administrative, communication and organisational skills.
The deadline for applications is Monday 8th January 2018 at 5pm

Download the Role Description and Application Form here:
• Word version
• PDF version

Download the Equal Opportunities Monitoring form here:
• Word version
• PDF version

Please submit a brief covering letter with your completed Application Form, Equal Opportunities Monitoring Form and CV via the following link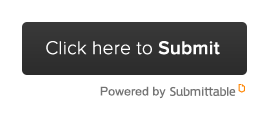 EMAIL APPLICATIONS WILL NOT BE CONSIDERED
Shortlisted applicants must be available to start in February 2018 (final dates to be negotiated pending successful candidate's availability).
Due to the volume of applications unfortunately no correspondence can be entered into. Matt's Gallery is an equal opportunities employer.
This professional traineeship is made possible with the generous support of the Stanley Picker Trust and Arts Council England.